Hi, guys! Welcome to New Product Introduction! I have a question: do you need a Pod Kit at present? Today let me introduce you one pod kit named Original Innokin Sceptre 1400mAh Pod System Kit. Now let's take a closer look at the pod kit below.

The Original Innokin Sceptre pod system vape starter kit is a 1400mAh built in battery device suited for new vapers looking for a small yet compact device. With two coils to choose from, a 1.2ohm for MTL Vaping and a 0.5ohm RDL Coil for high wattages, the Sceptre can easily identify between the two and automatically adjust your settings for the ultimate vaping experience. With an auto draw and button operation the Sceptre also features Boost Mode which can create more heat and vapor.
Rechargeable via the micro USB port the also Secptre features a 3.0ml refillable pods that are easily replaceable with Innokin's latest Sceptre coils. Simply twist the bottom of the pod to remove and replace the coils.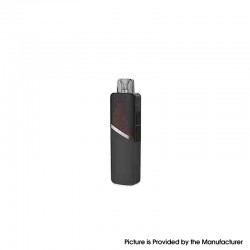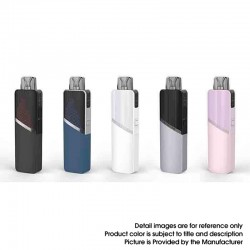 Main Features:
Device Dimensions: 107 x 29 x 18mm
Battery: Internal 1400mAh
Coils / Wattage: Power off and long press to change the wattage
Sceptre 1.2ohm coils: Purple light 10W; Green light 9W
Sceptre 0.5ohm coils: Purple light 20W; Green light 18W
Tank Capacity: 3.0ml
Airflow: Adjustable
Cut off time: 10s
Filling: Side Filling
Max Output current: 8A
Charging Current: 5V / 1A

There are five colors for you to choose, so which color is your favourite? If you want to get one, you can come here: 
Original Innokin Sceptre 1400mAh Pod System Kit >>>

Vaping accessories maybe you need:
3FVAPE - Wick, Wire, Mesh >>>
3FVAPE - Cotton >>>

More Original Innokin products are available:
3FVAPE - Original Innokin >>>
Hello everyone.
Have you ever worried about that you not know enough about the product?
Don't worry,this time we present to you the Innokin Sceptre Pod System Kit unboxing video.

 

Is this video done some help to you?
Check the product page at 3FVAPE to find more:
Innokin Sceptre Pod System Kit >>>